Four Places to Celebrate Halloween 2021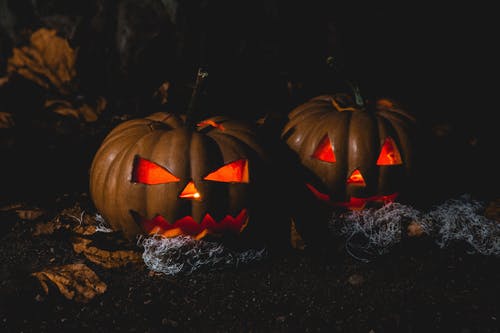 Halloween is coming up and everyone is excited to get out of the house to celebrate! Everyone's thinking about what they want to dress up as, but people are still deciding where to go.
Here are places you can visit with friends and family during 'spooky season!'
Zombiepalooza: Zombiepalooza is for all ages and is a zombie-themed screening party that features short films and scary stories. It's taking place in The Cary Theater on Friday, October 22 at 7 PM!
Pumpkin Flotilla: Bring your carved pumpkin from 4-5:30 PM and join the Bond Park Pumpkin Flotilla. You can watch your pumpkin float on the lake, get a discounted boat ride, and some snacks! Visit the Bond Park Boathouse on Friday, October 29!
Herbert's Haunted House: The Annual Herbert's Haunted House features scares, thrills, and screams! Have the scare of your life on October 29 and 30 from 7 to 9 PM at the Herb Young Community Center! Remember, this is available to all ages and is 4 dollars per person! For more information, contact Herb Young Community Center (919) 460-4965.
The Great Pumpkin Carve: Stop by the pumpkin patch to pick out the perfect pumpkin and stop by a station to carve it. The pumpkins will be lit and then put out on display! Visit the Town of Cary Old Library Site on October 30 at 2 PM. For more information, contact ryan.o'[email protected].
Many people are going all out this year due to last year's disappointment. Because of Coronavirus, Halloween was a little different. This year, almost everything is going back to normal. According to the BBC, 16% more people are celebrating Halloween than last year. Businesses that were down last year due to people staying indoors during the spooky season are booming. Sweets manufacturers saw a 13% jump in total Halloween sales compared to the same time last year. So, while trick-or-treating may not all return to normal, people are doing everything they can to get us there and make the millions of children around the world happy!