A Phone Call Swings Spider-Man: No Way Home into Action
It's was a dramatic time for fans when we believed Spider-Man to be leaving the MCU for Sony Pictures' Spider-Verse. Pools of tears were made all over the world, millions of words were written, emotions poured, and people spoke out from every corner of the globe. And then, something miraculous happened. Disney and Sony announced they worked out a deal in the end. We've got our happily ever after, but how did we make this dream come true?
Since the event of Sony and Disney joining forces, we've discovered that Tom Holland may have been our white knight in this story. After reaching the point where Marvel Studios was already deep into their plans for the continuation of the MCU without Spider-Man, our hero stepped in and saved the day. Tom Holland tells his story of heroism to CinemaBlend:
"I was at the pub quiz, I was pretty drunk because I was really upset that I wasn't going to be in the MCU anymore. No, I got a phone call from a 310 number; I knew that Bob Iger was going to be calling me but I thought it was going to happen a couple of days prior. So I thought I had kind of given up on the phone call, and then I got this call and it was him. Bob and I had a lovely chat we spoke about my passions for the character. I think I spoke about the importance of Spider-Man in the MCU and what I can offer and what I can bring to the table. I think that really resonated with him, and he really heard how much I love this character and how much I believe in him and I think through that conversation, he then opened up a bigger conversation between himself and [Sony Pictures Chairman] Tom Rothman and [Sony Pictures CEO] Tony Vinciquerra and they were able to make a deal."
During the interview, Holland's co-stars backed him up on this, confirming that he was the one to set Disney and Sony into a world of happy endings. As he tried to downplay his significant role in the Sony-Marvel deal being saved, co-star Jacob Batalon chimed in, "You kind of set it on the path." Now, the credits scene of Venom: Let There Be Carnage confirmed that Sony's Venom-Verse is crossing over with the MCU, as teased by Michael Keaton's Vulture showing up in Morbius.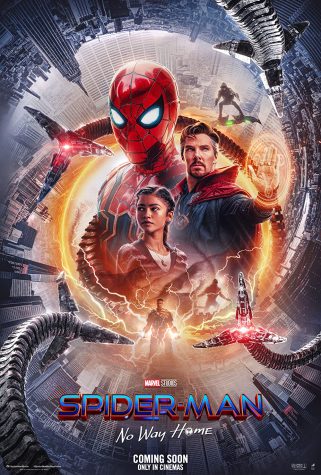 Every Marvel fan on the planet has great hopes for Spider-Man: No Way Home and hopes can be deceptive. While studios will always promote them as a strategy to get people in the seats, they may often be the undoing of a much-hyped production, since what is shown often cannot live up to what exists in one's imagination. It's a topic handled openly by Zendaya's M.J. in the new film, who frequently emphasizes that if one expects disappointment, one can never be disappointed – but this perspective is overly pessimistic and unnecessary in this case. It seems that Tom Holland's character isn't the only hero – thanks to his valiant phone call, Spider-Man: No Way Home has turned out to be one of the greatest cinematic adventures ever created.