Cobra Kai Kicks the Competition
Cobra Kai "strikes first" on Netflix's Top 10 list, reaching over 120 million hours not even a week after the season four release. Old and new fans are banding together to watch The Karate Kid (1984) spin-off. The show brings to light the 40-year old grudge between main characters Johnny Lawrence and Daniel LaRusso. Based on the All-Valley Karate Championship from the past, the rivalry between them allows the show to have a great beginning.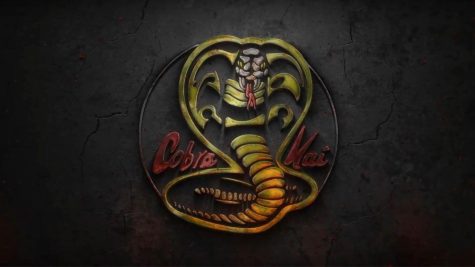 The roles for Johnny and Daniel are played to the teeth with perfection, as the show brings in a much more in-depth view of the characters. The show also displays a twist in things, as the roles begin to cause fans to question whether Johnny was an ultra-villain. This works in both ways, as the profound demonstration of the characters' lives has brought up questions about both Johnny and Daniel's roles as a good guy or bad guy.
Johnny Lawrence and Daniel LaRusso are the yin and yang of the franchise, but we see as this grows into not just them. We watch as Cobra Kai can seem evil and dangerous at times, and at others, it seems to do good for people. The show brings in some negatives of following specific Miyagi-Do ethics and does the same for Cobra Kai. 
There's a common issue with reboots or sequels for the fans. As we've seen with many entertainment releases, fans often pick at every inconsistency in the plot, casting, script, etc. Star Wars is an excellent example of this. However, Cobra Kai successfully brings nostalgia into the show through entertaining flashbacks, often satisfying The Karate Kid fans and making the show much more enjoyable. 
Cobra Kai addresses current topics, such as bullying. This has always occurred and was part of the central theme of the franchises' old and new plots. For example, the Karate Kid focused on physical bullying, as Johnny and his Cobra Kai friends bullied LaRusso. Cobra Kai portrays the modern issue of cyberbullying, along with the amassed usage of devices and social media. 
The show works hard to close the generational gap between the old and new franchise fans and the TV itself. Cobra Kai contains the rare ability to connect with Generations X and Z, along with Generation Y, should their appeal reach that audience well enough. Johnny's character does not separate these generations, as his speeches to his students demonstrate this. The show brings in viewpoints from every direction and finds ways to poke fun at every side. 
The show thrives on a theme of balance, as every conflict is due to imbalance. This came from the original Karate Kid when Miyagi gave Daniel a lesson on balance, and now it is used for plot building as every protagonist struggles with balance.