Yearly Awards: The Gator's Eye Edition
Team of the Year – Women's Volleyball 
This women's volleyball team is one that does not come around very often. With only one loss on the season, they went all the way, winning the state championship in dominating fashion with a final game sweep! A nearly perfect season, amazing job!
Women's Athlete of the Year – Laveyah Hill

Leveyah, a UNC-Charlotte track and field commit, had a fantastic senior season, contributing to a strong women's track and field team. She led her teammates in multiple sprint relays including a regional qualifying 4×1, 4×2, and state qualifying 4×4 along with an individual qualification in the open 200 meter at the NCHSAA State Meet. 
Men's Athlete of the Year – Zach Mansfield
Zach, who specialized at long stick midfield, made first team all conference. He also made second team all state and second team all region. He had 24 points on the season, and was one of the best in the conference at digging out ground balls. Tremendous season Zach! He credited those around him saying,"my teammates and coaching staff motivated me and helped me get to where I am today." 
Academic Athlete of the Year – Diya Ramchandani
Diya, is the embodiment of a student athlete here at Green Level. She had great performances in the doubles event, making it deep in States and is enrolled at Duke University for her college years.
Diya said that it was
"just a matter of setting my priorities, whenever I would have to practice I would designate time to do my schoolwork before practice or during the weekends. Also, when I knew I would have a tough match I would study beforehand so I didn't get distracted."

Newcomer of the Year- Ava-Marie Callahan: Ava had an incredible freshman year for gymnastics, performing at an elite level. She placed 3rd in the state competition, against much older competitors. We are looking forward to what you will accomplish in your next 3 years here!
Coach of the Year- Coach Woolf:
This was Coach Woolf's first season coaching women's basketball for the gators. They had a great sea
son, making it to the Elite 8 of the playoffs. What a debut season Coach! Coach was humble about his accomplishments with the team, giving his players praise.
"Everything that we've earned is because of the players, the work they put in and what they wanted to do to be successful. They put in the work, worked their tails off, competed in practice, games, and were never afraid of anybody that they faced."
Game of the Year- DH Conley vs Green Level:
Two and a half hours away, the gators faced DH Conley for a trip to the State Championship game. This game was a roller coaster of emotions for the Gators, as they got off to a fantastic two sets to zero start. However, the game would start to slip away, as Conley stormed back to tie the game. With all the momentum against them
, Green Level took the final set in a classic!
Congratulations to all those that won an award, it was an amazing season for Green Level Athletics!
Here's to another one!
About the Contributors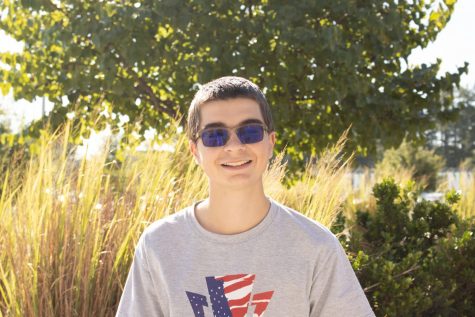 C. Hall, Staff Writer
Cameron Hall is a Senior and a member of the Green Level Men's Golf team. In his free time, he enjoys watching tv, his favorite being the CBS show Survivor....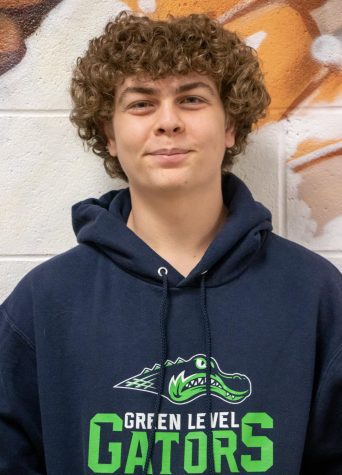 E. Stein, Staff Writer
Ethan Stein is a Junior who enjoys playing lacrosse. He loves to write and this is his third year on the Gator's Eye staff.