Men's Soccer Concludes Preseason
The Men's Soccer team has hit the ground running to start their 2022-23 season.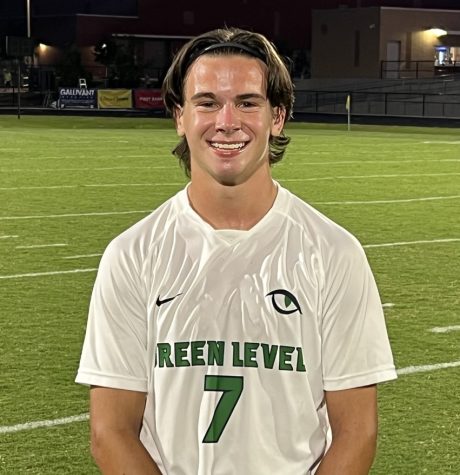 So far, they have played a total of seven games. Three being in the Wake County Cup: 1-0 win vs. Broughton, 1-0 win vs. Leesville Road, 0-0 tie vs. Wake Forest. One non-conference game ending in a 2-1 win versus Fuquay-Varina, and a weekend jamboree against Charlotte Catholic and West Forsyth.
They played their last preseason game versus Willow Springs on Wednesday, August 31st. The Gators defeated the Storms 5-0. Both Captains secured goals in the first half. Senior Max Silverstein, scored the first goal of the game. Then, Senior Sean Townley, scored a header to put the Gators up 2-0. They improved their game in the second-half scoring three more goals. Senior Ethan Bachelor, added two goals to the scoreboard and received Player of the Game. Silverstein scored the last goal, making it his second, and put the Gators up 5-0. Adding another win to their record, making it 4-1-2. The entirety of the Men's Soccer program has made significant strides, with the JV team being 5-0 to start the season.
"It felt great to get out there and help the team to another win. The energy was unmatched and it felt good to see our work pay off. We have a deep team so you really have to shine in the time you get. I was honored to receive the award and look forward to contributing again next game", says Bachelor.
Last year they finished the season with an overall record of 15-4-2, finishing second in SWAC and making it to the second round of state playoffs. 
To kick-off  their conference games, they will be facing off versus the Apex Friendship Patriots next Wednesday, September 7th. We wish them the best of luck as they compete for the conference title!