Women's Basketball Ready for Another Great Season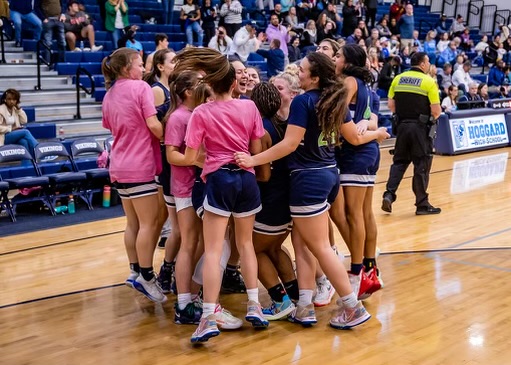 With fall sports coming to an end, that means that it is time for winter sports. It also means that it is time for one of Green Levels' favorite sports to be back in season. Basketball. Women's Basketball.
Our women's basketball team at this school is exceptionally good, even finishing their season last year with a 25-5 record (winning 83% of their games). The team even made it to the playoffs and even all the way to the elite 8, sadly ending their season with a loss against Apex Friendship. The team had many recognizable moments that season, one of them being their win against Panther Creek at home. The score was close all game but the team pulled through right at the end, right when they needed it, and took the win 51-49.
This season doesn't seem like it is going to be any different. They have new players and returning players ready to work their hardest to make sure the team wins. "A lot of us are going to have to step up a little bit and score more, get more rebounds, and stuff like that," shared Jr, Deana Prasad.
There are lots of emotions that players may feel going into a new season, but especially freshman. Claire Barber, one of the two freshman players on varsity this season, talked to me about the upcoming season and what excited her the most. "Being a freshman this season, I am most excited about getting to know my teammates and winning games."
This season is looking bright for the lady gators! Good luck ladies!!