Women's Wrestling State Qualifiers
On Thursday, January 26th, our Green Level women wrestlers competed at the Jack Britt Regionals in Fayetteville, NC.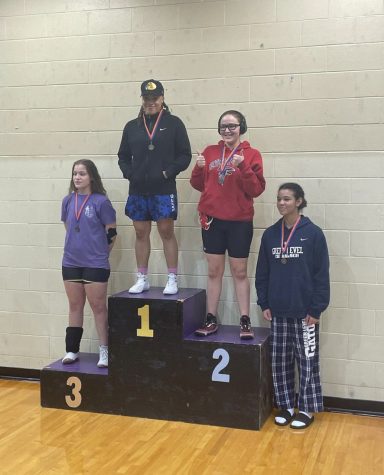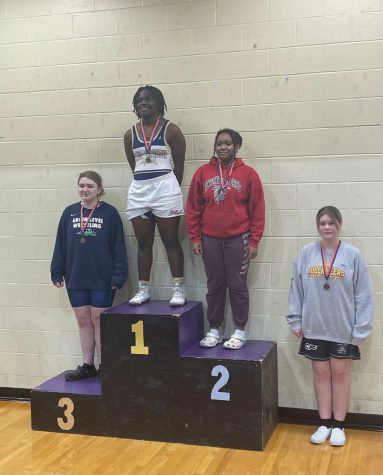 JR. Alana DeMarco came in 3rd place and SOPH. Lily Silvera came in 4th in their weight classes. Both have qualified for the 2023 NCHSAA Women's Wrestling State Championships on Friday, February 3rd, in Bermuda Run.
The wrestling team, as a whole, concluded their season at Athens Drive against Cardinal Gibbons on January 28th in the first round of the NCHSAA Dual Team Wrestling Playoffs, and the boys will compete in the Mideast Regionals at Fuquay-Varina on February 10th.
Green Level wrestling has been ranked for the first time in school history on HSOT, as the 4th team from the 919 area code.
When talking to Silvera about how it feels to qualify for states, she said,
"It took a lot of hard work at practice and believing in myself to qualify for state. It also helped a lot that I have coaches and teammates that truly care about me and support me and have the same goals for me that I have for myself. Throughout the season they've believed in me and worked me really hard to reach this point of qualifying for state and that has significantly changed my mindset to make me more successful."
She explained to us how she is going to continue to prepare leading up to states at the end of the week,
"This week at practice the intensity is going to be a lot higher than usual which will help me prepare for states this weekend. I'm facing some pretty good competition and I want to be the strongest possible and perfect my techniques to rise to the competition."
Wish DeMarco and Silvera the best of luck as they become the first state qualifiers in women's wrestling!