NCAA Lacrosse National Championship Review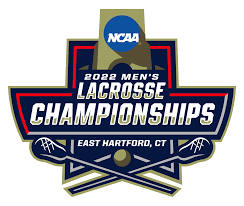 On Monday afternoon Duke faced up against ACC for Notre Dame in the NCAA Lacrosse National Championship game. This would be their second matchup of the season with Notre Dame winning big in the first matchup by a score of 17-12. Duke was a higher seed but many people saw Notre Dame as the favorite in the game.
On Saturday afternoon, Duke squeezed out a win in overtime against Penn State in a nail-biter with a controversial ending. This game was followed by outrage all over social media after Duke midfielder Garret Leadmon dove into the crease to score and stepped on the line, meaning the goal should have been ruled out and play should have continued deeper into overtime. Many fans believe Duke would have been upset and Penn State would have advanced to the National Championship. However, because of the controversial rule of no reviews being allowed in college lacrosse, the play was not played over and Duke won the game. This game-deciding call will definitely be a catalyst for rule changes in college lacrosse this off-season. 
In the second game of Saturday, the Notre Dame Fighting Irish took on the Virginia Cavaliers in another thriller. Virginia came into the game as a favorite as they have beaten the Irish twice already in the regular season but as everyone knows, it is very difficult to beat someone three times in a season. The Irish hopped out to an early lead with Pat Kavanaugh leading the offense in the first half. However, the Irish offense slowed down after Kavanaugh picked up a hamstring injury in the third quarter. Virginia took the lead with Notre Dame tying it late. Notre Dame utility midfielder Brian Tevlin was able to punch in a game-winner past Virginia goalie Matthew Nunes from a severe angle to win the game for the Irish late. 
The stage was set. The rematch between the Blue Devils and the Irish was going to be the biggest game of the year. Duke managed to score first on another crease dive by Garret Leadmon, almost identical to that game-winner he had as Duke's game-winner versus Penn State, but this time Leadmon was not in the crease. After this goal, things went south for the Blue Devils, Notre Dame scored 6 straight goals to end the half and this game was already looking out of hand. Duke started the second half strong tying the game at 7. This comeback was to no avail for the Blue Devils as the Irish started a huge run to end the game 13-9 and win Notre Dame their first-ever lacrosse national championship after years of being a dominant program in the regular season.
This was one of the best NCAA tournaments ever and it has set up next year for a great season. Be sure to tune in next year!!