On October 25th, Russia launched an overnight drone attack on Khmelnytskyi Oblast, damaging the environs of Khmelnytskyi Nuclear Power Plant.
Ukrainian President Volodymyr Zelenskiy says the attack likely targeted the area's nuclear power station. The International Atomic Energy Agency said blasts from the drone attack did not affect the plant's operations nor its connection to the grid. Last year, nuclear power accounted for about 60% of Ukraine's electricity.
Zelenskiy said every Russian strike, "especially those daring enough to target nuclear power stations and other critical facilities, serves as an argument that pressure on the terrorist state is insufficient." But the plant isn't the only concern for Ukraine and its people; The towns of Netishyn and Slavuta were harshly impacted, with at least 20 injuries reported, along with significant property damage. In a statement posted on Telegram, Regional governor Serhiy Tyurin said building damages from this attack included 282 apartment blocks, more than 1,400 private homes, 41 educational institutions, and six healthcare buildings. Ukraine is now facing a second upcoming winter season of lengthy power outages with these Russian drone and missile attacks, which have left the country more vulnerable than last winter. 
The experience of these drone attacks is horrifying for Ukraine's citizens. Valentina Nikitchuk, a 90 year old woman who was in her country home during the attack, describes the shock:
"I was asleep in my house when around 4 AM on October 25th I heard a loud explosion. It felt like Armageddon. The blanket I was sleeping under got covered with hundreds of broken pieces of glass. I turned the lights on and saw that every single window in my house was shattered; some window frames fell out and were laying on the floor. I walked outside and heard my elderly neighbor wailing. All windows in her house were gone and most of the roof was missing."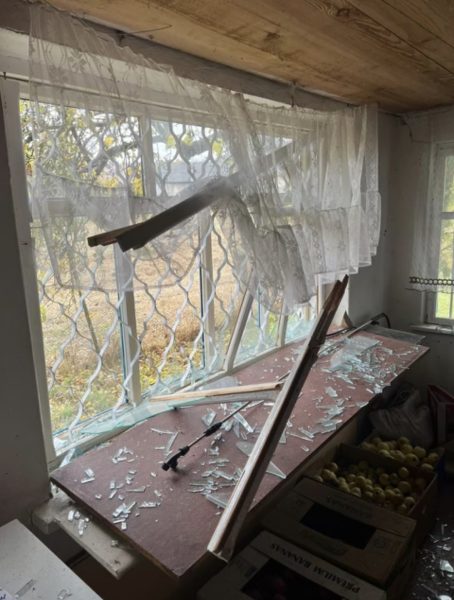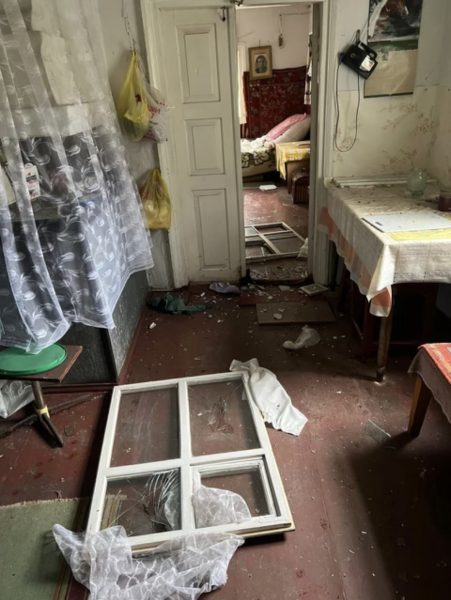 "The blast from the rocket damaged homes in 30-mile radius and a lot of people suffered worse damage than mine. Some homes are completely destroyed and whole families have to find somewhere else to live. " Valentina worries for her neighbors, "My 75-year old neighbor couldn't afford to fix her house so she called state senior care and they picked her up. She cried when she said her goodbyes because she doesn't believe she will ever be returning to the house she once called home. Her cat is now living with another family… A lot of barns where animals lived got destroyed too. It's sad to see so many animals wandering around with nowhere to go." She explains the permanence of these terrors herself and her neighbors face. 
Valentina and others fear winter, "The fact that weather is getting colder by the day and we have a lot of rain in the fall made everything a lot harder to deal with. The temperatures fall very low overnight and it's cold to sleep in homes with shattered windows and missing roofs."
Ukraine's five nuclear power stations have been a point of contention in the 20-month-old Russian invasion. Russia occupied the Zaporizhzhia nuclear plant, Europe's largest such facility, early in the conflict, and each side has since routinely accused the other of planning to shell or attack the site.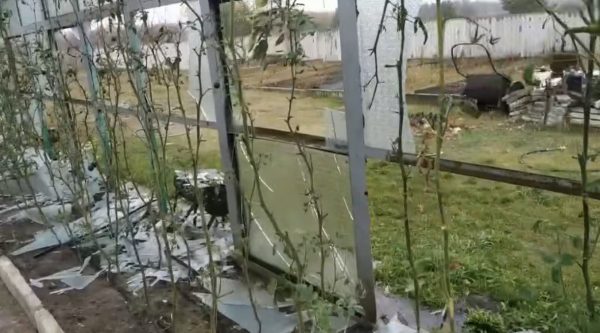 "The biggest worry is the fact that Khmelnytsky Nuclear Power plant may have been the target of this attack. We worry of what's to come next," Valentina expresses her concern, "Had the rocket hit the plant, it would have been a disaster of enormous proportions not just for Ukraine but for the whole world. Exhausted by this war, we only hope that things turn for the better and victory is around the corner."