Gator of the Week: Jonathan Moore
S. Vargas, Asst. Student Life Section Editor
January 10, 2020
Say hello this week's Gator, Jonathan Moore! Moore is a Freshman who was born in Virginia and moved to North Carolina after fourth grade. Jonathan is very interested in math and science and is an all around good student. Moore likes music more than anything else. He told us he really enjoys his band class here at Green Level and participated in our marching band during the fall season. Some of Jonathan's hobbies outside of school include playing music, reading, and writing. Some of his favorite foods are cake and ice cream which is very understandable as they are delicious. Jonathan has two brothers, one is in fifth grade, and the other, Andrew Moore is a sophomore here at Green Level. We asked Andrew about his younger brother (Jonathan) and he said, "In academics he is a very smart kid!" adding that, " We may be different, but we still connect." We also asked Fabiana Lopez, a Sophomore here at Green Level, who has worked with Jonathan in band, and she responded, "He is a really hard worker and he tries his hardest!" Jonathan is a great worker who doesn't stop until he gets his job done, and that's why Jonathan is a great choice Gator of the Week. Congratulations Jonathan! 
About the Contributor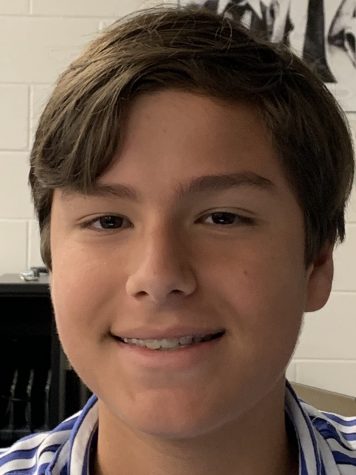 S. Vargas, Asst. Student Life Section Editor
Sebastian Vargas is a loving, caring, and eccentric 15-year-old who tries to think about others in all his actions. He loves to play instruments and is...