Men's Basketball v. Jordan
On Friday, January 31st the Green Level Men's Varsity team took on a tough opponent–Jordan–with a well-known coach, former UNC and NBA star Rasheed Wallace. The Gators, a younger team than the Falcons, fought hard but ultimately lost to Jordan with a final score of 84-48.
The Gators were only down 2 at the end of the 1st quarter, and traded baskets with the Falcons throughout the first half, heading to the locker-room with just a 6 point deficit. After the half, however, the Falcons came out quick and the Gators seemed to lose their momentum, struggling to stop the Falcons' high flying offense. By the end of the 3rd quarter, the score was 55-37, and the Falcons had control the rest of the way. 
The Gators will look to get their first win at the Swamp against a very talented opponent in Panther Creek on February 11th.
About the Contributors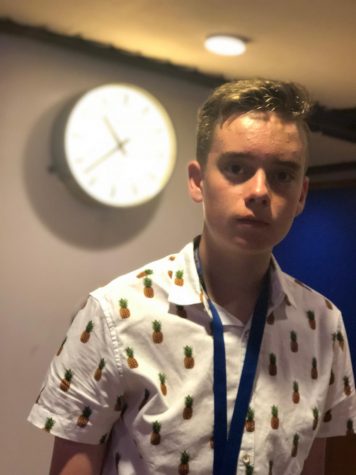 S. Geist, Sports Section Editor
Sean Geist is a Sophomore and this is the first time he has participated in any school newspaper. He likes sports and plays soccer at Green Level. His...