Sarah Fuller Makes History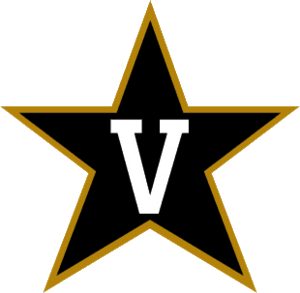 Sarah Fuller has become the first woman to ever play in a Power 5 college football game, making history.
Fuller is a Senior at Vanderbilt University. She is the starting goalkeeper for Vanderbilt's women's soccer team.
Vanderbilt has lost their football kickers for a few weeks due to COVID-19 problems. 
On Monday, Fuller got a call from a member of the football team's coaching staff asking if she was interested in trying out as kicker for the team. She accepted right away and went out to practice and made the team as the only kicker on the travel roster.
"I'm not about making statements," Derek Mason, head football coach, said,"This was out of necessity. You look at our week. Our students had gone home. The ability to have access to students and tryouts was almost nil in terms of like what's available…That just happened to be the most viable option."
On November 27th, Fuller tweeted that she will be wearing "Play Like A Girl" on the back of her helmet, a nod to the nonprofit organization that encourages girls to play sports and get exposure to STEM opportunities.
This past Saturday, Vanderbilt didn't secure any points in a 41-0 loss versus Missouri. Though, Fuller kicked off to start the second half. It was a squib kick to the 35-yard line where it was downed by Missouri.
Fuller's intentional squib kick was said to have been executed to perfection.
Derek Mason, head football coach, stated in a postgame zoom press conference,
"She's been a trooper. I mean, she came right in, she was all about the challenge. Man, I have the utmost respect for her, for [soccer coach] Darren Ambrose for allowing this to happen, and for her to be a part of it.
"Look, man, she could have very easily said no in this. And instead, you know, man, she prepared all week. And she did what she was supposed to do. She was as prepared as anybody.
In Fuller's own zoom press conference, she said that her longest field goal in practice so far was 38 yards, but she'd love to keep practicing and playing for the football team.
Coach Mason followed up saying,"If she wants to kick and she's available, we'd love to have her."
After making her appearance with Vanderbilt football, Fuller said she's heard from several notable athletes, including Billie Jean King, Mia Hamm, Tim Howard and Hope Solo.
"All I want to do is be a good influence to the young girls out there because there were times I struggled in sports," Fuller said, "but I'm so thankful that I stuck with it, and it's given me so many opportunities and I've met so many amazing people through sports, and I just want to say that literally you can do anything you set your mind to."