Durham HS Quarterback, Kendall Hinton, leads a COVID riddled Broncos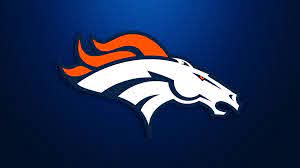 Last Sunday's game did not go too well for the Denver Broncos against the New Orleans Saints. The final score ended up being 31-3, a complete blowout. The Broncos defense, were missing a lot of their players due to injuries and COVID. Not only were the Broncos missing their starting quarterback, but they were also missing ALL of their backups. No one has seen anything like this before in any NFL game. As a result of this, they had to put a wide receiver in at quarterback. Although he wasn't horrible, he was nowhere near their normal quarterbacks. 
Not only did they get absolutely destroyed against the Saints, but two of their key players were injured as well. Their running back, Phillip Lindsay and their cornerback Bryce Callahan were injured. The Broncos are hoping that they will be well enough to play next week but it's doubtful. Unfortunately, this has all come at a bad time. With the playoffs only about a month away, every game counts.
The wide receiver that stepped in to fill the position of quarterback is Kendall Hinton. He had some pretty big shoes to fill and he performed admirably under pressure. Believe it or not, Hinton is from North Carolina and went to Durham High. He was a quarterback at Southern Durham High which is why he was chosen to step in and play against the Saints. Hinton was a star in high school and has made it far in life, seeing as very few people get the opportunity to play in the NFL.