Daily In-Person School Resumes
After a year of being in some form of remote learning, Wake County will be giving students a taste of normalcy once again. During the Board of Education meeting on March 16, some of the staff outlined a plan for all students to return to daily, in-person education. Known as Plan A, this proposal involves returning immediately after spring break in the case of Green Level. The reasoning for this decision is, according to the WCPSS announcement article, "…there is a growing consensus among health officials that the effects on children when they are not in school daily now outweigh the diminishing health risks of COVID-19."
Then, on March 22, the board met once more to vote on the plan as well as other details involving schedules. As predicted, they came to the decision to put Plan A into action no later than April 8 (meaning that spring break is one day longer.) Even though we don't know every single detail of the students' return, we do know some things for certain. For example, due to the number of people who will be in school personally, social distancing is not required though it is still encouraged. Masks will still be required in addition to cleaning products, health screenings, and "ongoing self-monitoring or symptoms and steps to address suspected, presumptive, or confirmed cases of COVID-19."
It is noteworthy to keep in mind that this proposal only affects students who are in grades 6-12 as students who are in grades Pre-K-5 are already required to attend instruction in-person (par with Senate Bill 220). Also, because there is a large chunk of students in Green Level High School that are attending virtual academy, it is also important to disclose that those students will have a choice to transition to Plan A and vice versa. Teacher workdays are also being adjusted on the school calendar and the dates of which can be viewed in the announcement article.
Even though more updates about the 2020-2021 school year are undoubtedly to come in the near future, it seems as though this step taken by Wake County is given with the best interests of the students. In addition, it is one step closer to retaking a normal method of life as it was before COVID-19.
About the Writer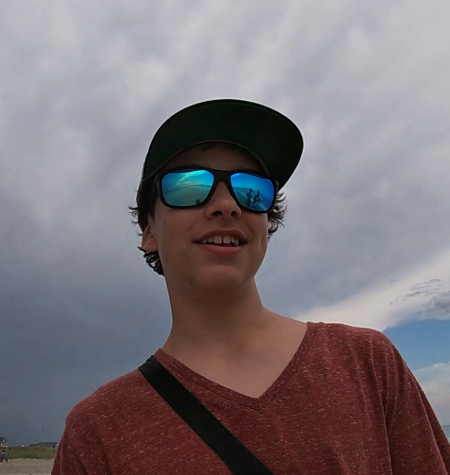 C. Lentz, Staff Writer
Cooper is a freshman who recently moved to North Caroline after living in Seattle, Washington for 13 years. He enjoys video editing and swimming in my...