A small idea, a big change
India has about 1.3 billion people living in poverty and an estimated 74% literacy rate – leaving a quarter of the population without the resources to gain basic reading and writing skills. Throughout the years, education has been the backbone of society. However, there are billions who are not given the opportunity to receive the education everyone has a right to. Many of those people are children who would benefit significantly if given the chance to learn and develop brighter futures.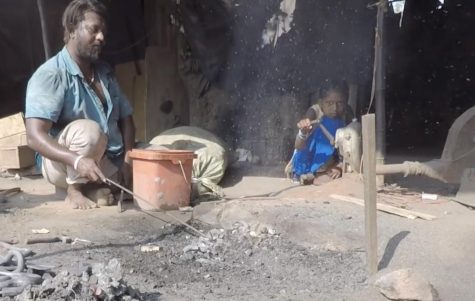 A youth-led organization takes this goal and turns it into a reality. FyBy – For young By young – was originally founded as RTP Tutors. The founder Sai Maradugu, a junior at Panther Creek High School, put together the organization during the COVID-19 pandemic with a few friends. Their main goal was to provide free support to students with financial difficulties by offering tutoring services. As RTP Tutors grew in popularity, their goals grew too. When youth volunteers from different states – New York, Missouri, Maryland, and Florida – expressed their interest in joining, Maradugu changed RTP Tutors to FyBy , a worldwide student-led organization. 
Meghna Sunku, a sophomore from Green Level High School, is a student who recently joined FyBy. "I joined FyBy because I believe in what they're doing: helping kids receive the best free education possible." Sunku is a part of the many different sections of the organization and informs students about education, global issues, and several topics through editorial blogs. "I am so glad I joined, I think the organization can make a big impact because it has a wide outreach and is totally accessible to everyone."
Since November 2020, the organization has gathered over 120 volunteers and 1,450 successful students around the world. Although Maradugu achieved his original ideas, his goals still continue. With the help of a few partners and donations, FyBy was expanded to the youth of India and sparked "Be The Change" – a movement to make a difference. Now, with over 10 schools across the country, Maradugu is enabling families in poverty to reach their basic right to education. For more insight into the process, watch a short documentary about how the schools were initiated in India.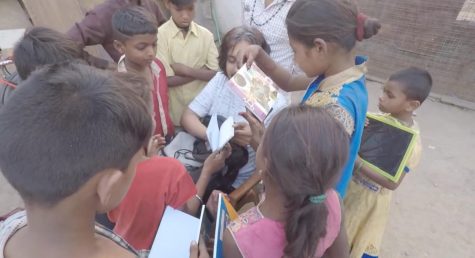 Recently, Maradugu has been attempting to set up a school in Himachal Pradesh, a state in North India home to the Himalayas. The mission of FyBy and new initiatives like the school are accomplished through donations from people who believe in the cause. A $10 donation can sponsor one student for one month, $100 can sponsor one student for one year, and $1000 can sponsor an entire school for one year. Help FyBy reach youth in need by donating to the cause and giving children around the world the resources for a better education.