We are Reading Less and Less, Causing a Substantial Drop in Academic Performance
Over time, the world of reading has changed drastically and will continue to do so. Education is negatively affected by the rapid decline in the world of books. From 53 percent in 2017 to 49 percent in 2019, the number of public school students who stated they read 30 minutes or more per day outside of class decreased by 4 percentage points. These same adolescent boys and girls were also less likely to claim they discussed literature or went to the library. Positive sentiments toward reading have also died off. Students in eighth grade were less likely to say that reading was one of their favorite pastimes or that visiting a bookstore was enjoyable. 
When Netflix launched its video streaming service in 2007, moviegoing increasingly began to lose its allure, making watching movies a solitary activity. This matches a bigger pattern: today's teenagers socialize with their peers far less than prior generations. But the trends in moviegoing pale in comparison to the largest change discovered: An enormous decline in reading. In 1980, 60 percent of 12th graders said they read a book, newspaper or magazine every day that wasn't assigned for school. Teenagers, of course, still continue to read. However, they are reading short messages and Instagram captions rather than long-form articles that involve critical thought and evaluation. SAT reading scores in 2016 were the lowest they have ever been since records began in 1972, which could easily be a result of this.
Because there is so much to learn these days, we tend to skim over articles and other publications rather than performing in-depth research and study. This has bred a sense of laziness in us that, while reasonable at times, has resulted in a decrease in our knowledge and attention abilities. One of the best methods to learn how to think critically, understand difficult subjects, and distinguish fact from fiction is to read books and longer articles. It's essential for being a knowledgeable voter, an active citizen, a successful college student, and a productive employee.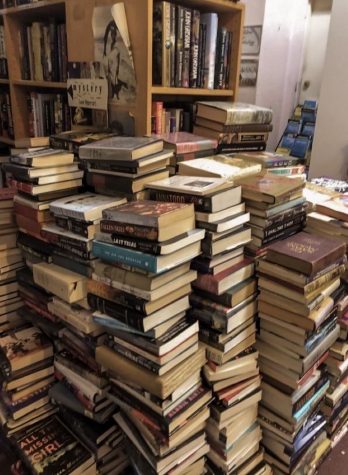 When it comes to reading for pleasure, the normalization of reading and writing at home looks to be at the root of many problems. Students who do not read for personal pleasure do not appear to have the motivation to comprehend the texts provided to them in school.
My parents are both avid readers, with my mother often picking up a new book and my father spending much of his time watching television or reading publications (primarily any informational text he can find). Reading seemed second nature to me as a child, and I must say that I never wanted to sit and look at book pages for long periods of time when I was younger. As I grew older, I discovered that I was drawn to literature and enjoyed it more than many other things in life. Parents used to sit down and tell their children that they needed to get their "reading done" every day because it was expected of them, but nowadays, many teenagers who read are seen as outcasts. I'd like to encourage everyone to take a minute, look for a book that interests them, and just sit down and try to read. There is always something out there for everyone.