A Master of World-Building…But is it a Master of Plot?
A Review of Denis Villeneuve's Dune (2021)
Two years. Three countries. A 165 million dollar budget.
Directed by Denis Villeneuve, Dune's release has taken the world by (sand)storm. It is based on Frank Herbert's 1965 novel of the same name and is the first in a prospective trilogy of movies. 
The movie follows the protagonist, Paul Atreides (Timothee Chalamet), who is plagued by visions of the future. He is part of the noble House of Atreides, which has been placed in charge of the desert planet, Arrakis. Although Arrakis is a harsh wasteland, it is the only source of a substance called spice. Spice increases the longevity of human life and is needed for interstellar travel. It is also widely consumed by the Fremen, the blue-eyed inhabitants of Arrakis. They, along with Arrakis, were previously ruled by the cruel House Harkonnen, who desire control over the planet once again.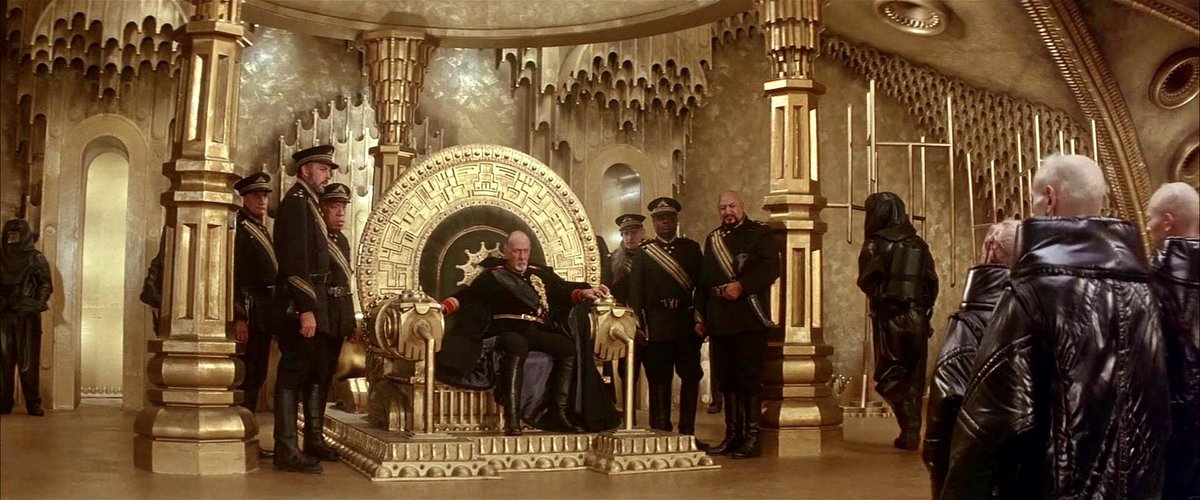 The cinematography in this movie was absolutely stunning. From landscape shots illustrating the world within the story to elaborate costumes depicting the social standing of each and every character, Dune has most of the world in agreement – it's a beautifully filmed piece of cinema. With over 2,000 costumes, enormous sets, and the development of multiple characters and their stories, Dune is undoubtedly one of the most thorough movies in regards to world-building that we've seen this year.
If you're looking for a "turn off your brain" watch, Dune is definitely not for you. The movie is more of a cinematic experience with its outlandish designs and something you have to immerse yourself in to understand. For fans of the book series, the movie may be great, but for us, we found ourselves disinterested and confused. Prior to watching the film we had never read the Dune book series or researched the plot, so with an hour (or what felt like forever) of world-building, our attention had been lost. And when the movie later gets interesting with more action sequences, we were too confused to keep up with why they were happening. 
With a sequel expected to release on October 20, 2023, we believe it'll be a better watch as there's not as much world-building to do and it'll likely be more plot focused.  While Dune is absolutely beautiful with its set design, costumes, and cinematography, its slow building was a turn off. However, Dune is a movie that has critics and the audience going wild with a 82% Tomatometer score and a 90% audience score on Rotten Tomatoes. The movie is definitely worth giving a watch and another try if you can't get through it the first time.