Committed: Zoe Willis to Loyola
Zoe Willis has committed to play soccer at Loyola University Maryland
Senior, Zoe Willis has signed to further her athletic and academic career at Loyola University Maryland.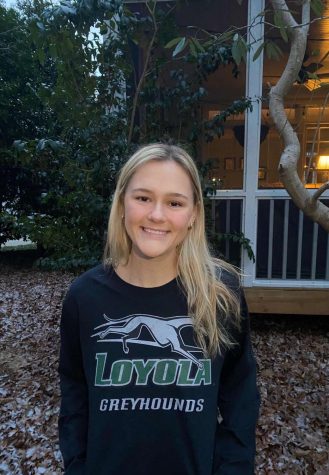 Loyola  is located in Baltimore, MD. When asked about her decision to attend Loyola, "The coaches were super welcoming on my visit, and I really like the facilities and the campus and I think academically it'll be a good fit… I'm looking at applying for the scholars program there," Willis states.
Willis informs us about her recruiting process, "It was a lot of ups and downs for sure… I learned a lot along the way, and I had to like really put myself in perspective of all the other recruits in the nation."
She plans to play this year for our Green Level women's soccer team, "This is my first year playing for the school which will be definitely different but it's super exciting… I'm super excited to meet all the underclassmen," she states.
We wish Zoe the best of luck during the upcoming school soccer season and as she prepares to go to Loyola to take her soccer career to the collegiate level!