Committed: Madison Nereu to Roanoke
Madison Nereu has committed to continue her athletic and academic career at Roanoke College. Madison was a two time first team all conference recipient. She also racked up over 1000 points in her high school career, despite an ACL injury that occupied her Junior year. Madison was a lead factor in a team that made it to the Elite 8 this season, the program's best ever performance.
Roanoke is located in Salem, Virginia, around three hours out of Cary.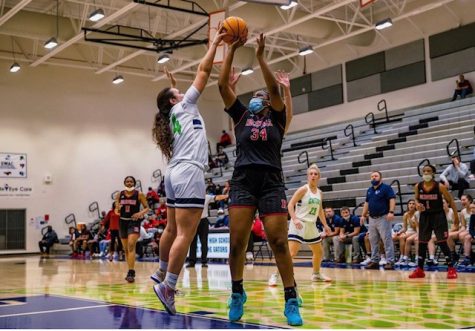 How was your recruitment process like?
"It was difficult since I tore my ACL in august of my junior year. That was tough, because that is the most important year for college. You also lose interest after an injury like that. But Roanoke has been recruiting me since my freshman year, and they showed continued interest. There were always schools that were going to be interested."
What do you think stood out in your film to colleges?
"I am a versatile player, on defense I can guard 1 through 5, and I can score offensively inside and out. I also have some height and physicality."
What made you decide on Roanoke?
Their facilities were really nice when I visited, and they sent me constant interest, with hand written letters in the mail, showing up to my games, things like that. They made that extra effort to recruit me.
Congratulations Madison, I am so excited to see what you can do at Roanoke!