Tune in for Macy's Thanksgiving Day Parade!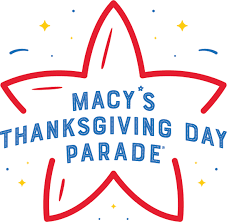 The Macy's Thanksgiving Day parade will occur on November 24th this year, starting at 9 am. You can watch the parade on NBC or Peacock. They will also have an encore telecast at 2:00 pm ET. This Thanksgiving will mark the 96th edition of the parade. According to Will Coss, the parade's Executive Producer, the event "has brought joy to the millions who gather nationwide each year to experience it with friends and family."
This year will see the addition of some new floats and balloons. The "Bluey" balloon from the BBC's popular series will debut this year. Other balloons making their first appearances include Diary of A Wimpy Kid by Abrams Books, Dino and Baby Dino by Sinclair Oil, and Stuart, the minion from Illumination. Another new balloon will be of Striker, the U.S. Soccer Star by Fox Sports. This balloon will depict the image of a soccer player doing a bicycle kick, a very iconic move in the sports world. This balloon celebrates the 2022 FIFA World Cup, which occurs during the holiday season this year.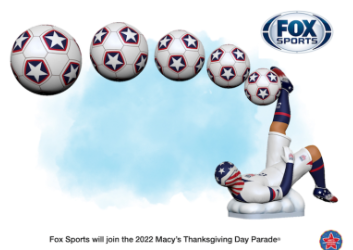 This year there will be a total of 28 floats in the parade. 5 of these 28 floats will be new to the parade. These new floats include Baby Shark by Pinkfong and Nickelodeon, Geoffrey's Dazzling Dance Party by Toys "R" Us, People of First Light by Macy's, Supersized Slumber by Netflix, and The Wondership by Wonderbread. Many famous floats will also be making their returns, such as Peacock's "Birds of a Feather Stream Together" float and the 1-2-3 Sesame Street" by Sesame Workshop. Lastly, you can't forget Santa's sleigh, the largest float in the parade standing 3.5 stories tall and stretching 60 feet long.
The parade is hosted by Savannah Guthrie, Hoda Kotb, and Al Roker of Today. The star-studded lineup of performances includes famous names such as Gloria Estefan, Paula Abdul, Big Time Rush, Jimmy Fallon, The Roots, Fitz and the Tantrums, Mario Lopez and family, Ziggy Marley, Sean Paul, Kirk Franklin, Jordin Sparks, many more. Some Broadway performances will include an opening number by the cast of Broadway's Funny Girl and Lea Michele, A Beautiful Noise, Some Like It Hot, and The Lion King, and a closing act by the famous Radio City Rockettes.
Some exciting news from Green Level is that Senior Aidan Beamish will be performing in the parade through the All-American Band! You can learn more about him here. Be sure to tune in at 9 am on Thanksgiving day to see all the new parade elements and welcome in the holiday spirit.